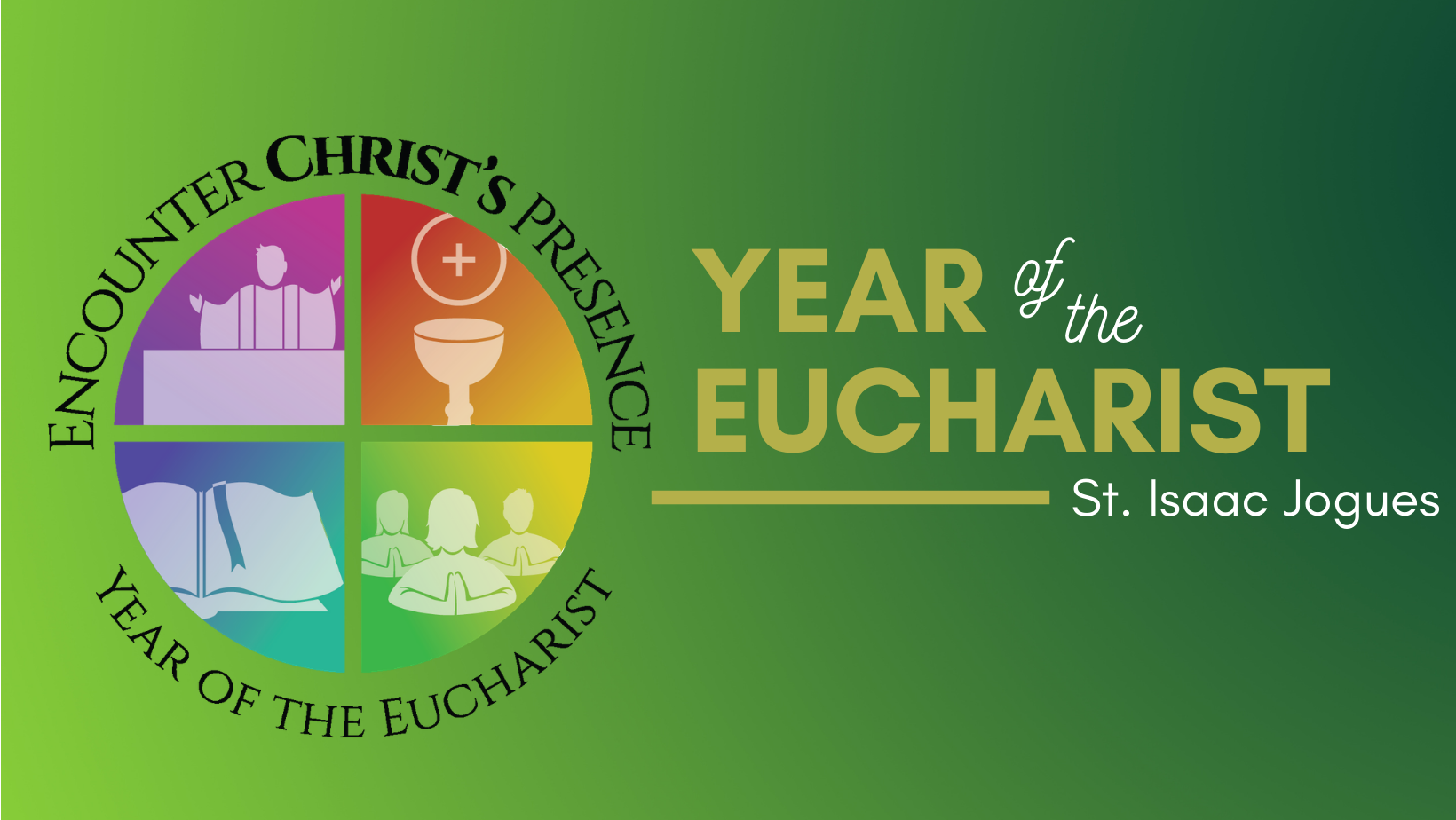 Encountering the Lord's Presence in the Eucharist.
---
Christ in the Eucharist
The Feast of Corpus Christi marks the beginning of our yearlong celebration of the Lord's presence in the Eucharist. As the Catechism reminds us, the Eucharist is the "Source and Summit of the Christian Life." (CCC 1324), and 2020 showed us just how vital receiving the Lord is to our lives.
In the story of the Road to Emmaus, St. Luke tells us that, "their eyes were made open and they recognized Him, but He vanished from their sight." Jesus did not leave them, He was still very much in their presence in the Eucharist He had just celebrated with them.
---

Christ in the Congregation
On All Hallow's Eve, (The day before All Hallow's Day or All Saint's Day), the focus of the Year of the Eucharist shifts to a focus on Christ in the Congregation. As Jesus tells us, "Where two or more are gathered, I am there among them." (Matthew 18:20 RSVCE) The term Liturgy comes from the Greek words meaning "work of the people." At each Mass, it is not simply through the priest's actions and words that Christ is revealed, but also our responses, prayers, and presence that reveals Christ in the Mass. We are reminded of our role as parts of the One Body of Christ, (Romans 12:5 RSVCE) by St. Paul, and each one of us is required to make that Body whole.
---

Christ in the Word
On Word of God Sunday, we set aside a special celebration of God revealed in Scripture. "In the beginning was the Word, and the Word was with God, and the Word was God." (John 1:1 RSVCE) At each mass, we hear three readings from Scripture and a Psalm, while each one may come from different parts of the Bible, they are all part of the divinely revealed Word of God. The readings from Scripture repeat on a three-year cycle and tell us the whole story of Salvation History.
Often the focus is on the Eucharist as God's presence within the Liturgy, but it is within the Word that we hear God speak.  The words of Scripture ring through the ages as a revelation of God's divine love for His people.
---

Christ in the Celebrant
On Good Shepherd Sunday, we celebrate the Lord as our Good Shepherd and the Presider's role in persona Christi. In a homily, Pope Francis stated that Pastor's should be "shepherds living with the smell of the sheep."