We have some exciting news!
SIJ's Women's Ministry is offering a 6-week bible study during this upcoming Lent season.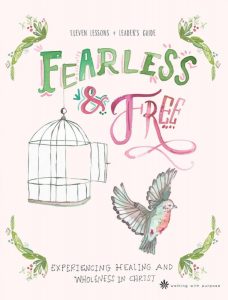 Fearless and Free is a six-lesson Bible study based on the book of Ephesians. So many of us are wrestling through the reality that life isn't easy, even when we are doing the right thing. Suffering can slam into us from left field, leaving us reeling.
This study provides a firm foundation to stand on no matter what life throws our way. With an emphasis on healing and wholeness, Fearless and Free is the most personal and transformative study that Walking with Purpose has offered so far.
This is what we'll discover through the pages of this study:
We need to WAKEN to the reality of who we are in Christ, and that we have an enemy who seeks to steal our true identity
We need to WRESTLE with the battle in our minds—bringing our thoughts in captivity to Christ
We need to be strengthened as WARRIORS so that we can move forward in life—not just surviving, but flourishing
We will be offering a few virtual small group options for this bible study as well as a private online Facebook group for those who are participating. This is helpful for those that are not able to join a small group due to busy schedules in order to discuss the bible study questions as we work through it on our own time/schedule throughout the 6 weeks.
The cost of the workbook is $23.00. We have pre-purchased a set amount of workbooks based on the number of initial interested responses.
(Additional workbooks can be purchased directly through the Walking with Purpose website if/when supplies run out.)
For more information or to sign up for this upcoming bible study, please email the SIJ Women's Ministry at WomenofFaith@SIJ.org