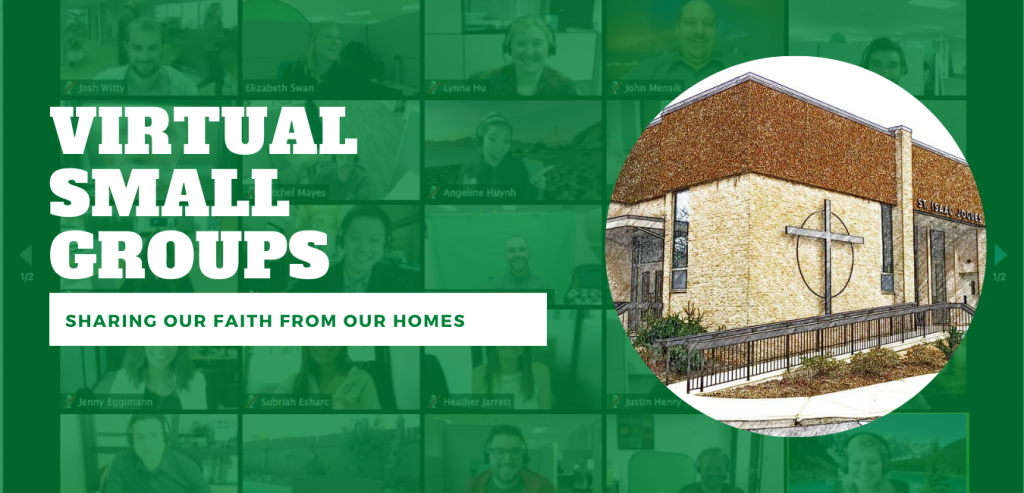 During the pandemic, we began to offer small groups for different groups of parishioners.  These groups meet throughout the week and discuss different topics and reflections based on the coming week's readings.
Reflection Questions for the Week:
Gospel Reading
Mark 9:2-10
Jesus is transfigured in the presence of Peter, James, and John
The Gospel starts with the men walking up a high mountain.
Do we often have to "walk up a high mountain" to meet Jesus?
Is it hard for us to always pray or to invite Jesus into our everyday life?
Do we keep Him a mountain apart from us?
When Jesus transfigured Moses and Elijah appeared.  Peter said, " it is good to be here." I think that is a glimpse into heaven. It is going to be good to be there! We should take our time on earth to prepare our hearts for Jesus.
What mountains are in between you and heaven?
Where do you need your heart to move to come in line with Christ's teachings?
This transfiguration is a preview of His resurrection. It seems that God is always giving us hints as to what is to come. Pay attention in your life when you feel your heart move towards something. That may be God giving you a nudge or wink.
Why would He tell them to not tell anyone?
Where they ready to proclaim Jesus' mission?
Are we ready to share what Jesus did for us?
Can we explain in conversation the saving grace that we all received?
Jessica Schlee – 410-661-4888