Adult Confirmation
Young people who have completed high school and adult Catholics who wish to receive the Sacrament of Confirmation are invited to contact Deacon Mike. We use a flexible faith formation process designed to best meet the individual's needs while acknowledging the reality of busy schedules.
Contact
Jane O'Hara
(410) 661-4888 ext. 1011
johara@sij.org
---
Youth Confirmation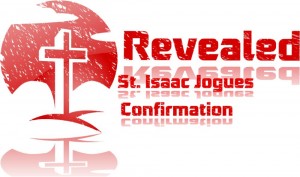 This sacrament is celebrated by our young people who are in grades 9 through 12 and who have been baptized in the Catholic Church. Free-standing sessions, a retreat, and service are part of their preparation. The archdiocesan policy requires that youth who are preparing for this sacrament be enrolled in a parish Faith Formation program or parochial school for a year prior to the year in which the sacrament will be celebrated.
Registration for the 2016/2017 Confirmation class will begin on May 14/15. Orientation sessions are scheduled for May 15, and 17 from 7:00 p.m. – 8:00 p.m. in the Kateri Room. Parents and potential candidates are asked to attend. The deadline to register for the program is June 30. Though the sessions do not start until September, there is work to be done over the Summer, including service projects that are required by the Archdiocese of Baltimore.
This year, we are introducing a payment plan option. You may choose to make three equal payments (Registration date, October 15, February 15), or make one lump payment ($175).All other Confirmation program expenses are paid for by the parish.
---
A glimpse into what retreat is all about
2015

2014

---
Get the latest information and reminders with Remind
Remind sign-up
Contact:
Jessica Schlee: jschlee@sij.org
410-661-4888 ext. 1006