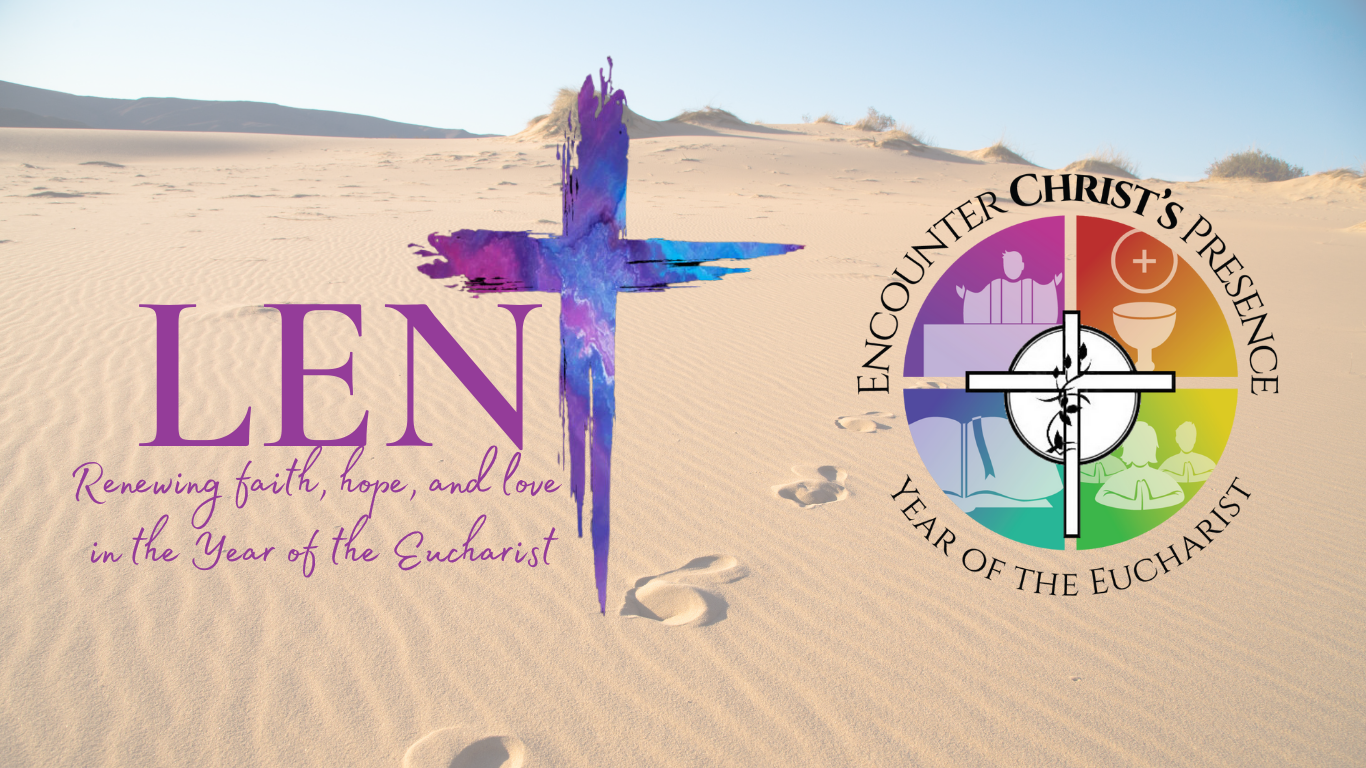 Presented by:
Seminarian Daniel
Andrades
Pastoral Year Seminarian
Coordinator of Faith Formation
Coordinator of Faith, Engagement, and Welcome
Coordinator of Evangelization, Faith, and Catechesis
Join us each week of Lent as we reflect on the miracle of the Eucharist and how it draws us closer to God, Faith, and each other.  Each week will include a short video reflection and questions for reflection for your small group.  This is a great way to grow in your love of the Eucharist as we prepare ourselves for the miracle of Easter.
1st Week of Lent:
The Eucharist Brings Families Together
---
2nd Week of Lent:
The Mass Gives Us His Peace and Presence Within
---
3rd Week of Lent:
Growing In Eucharistic Amazement
---
4th Sunday of Lent:
The Eucharist Moves Us To Love Our Neighbor
---
5th Sunday of Lent:
The Eucharist Brings Us Together
---
6th Sunday of Lent:
How To Get More Out of Mass