SIJ Online
Join us each day of the week as we broadcast Mass, the Divine Mercy Chaplet, and Night Prayer right to your device.  During this unprecedented time, SIJ Online is here to help our parish family stay together while we practice social distancing.  Please know of our prayers for all of our parishioners during this time, and we cannot wait for the joy of seeing us all in St. Isaac Jogues again soon!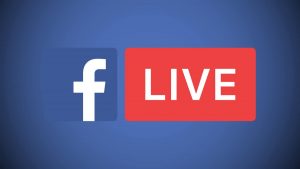 Watch live Monday through Friday
9:00 am – Daily Mass
3:00 pm – Divine Mercy Chaplet
9:00 pm – Night Prayer
Weekend Mass
Broadcast live from the Our Lady of the Upper Room Chapel at the Rectory
Saturdays – 5:00 pm
Sundays – 10:30 am, 5:30 pm
Online Giving
Now that Masses are being streamed online, our collection will be virtual as well.  Many have asked the best way to continue to support St. Isaac Jogues during this time.  While our campus is closed for the health and safety of our parishioners and staff, our expenses still continue (HVAC, staff salaries, maintenance, utilities, etc.).  We know that this pandemic has had an effect on our parish family in many different ways.  We ask that you prayerfully consider your ability to still financially support your parish during this time as well.  Your stewardship is very important to our continued mission and greatly appreciated.  If you would prefer to use your envelopes, you can mail them in to the parish office.

Online Resources
Below are some resources available for our parishioners during the COVID-19 pandemic.  Check back daily as we will update these as often as possible.