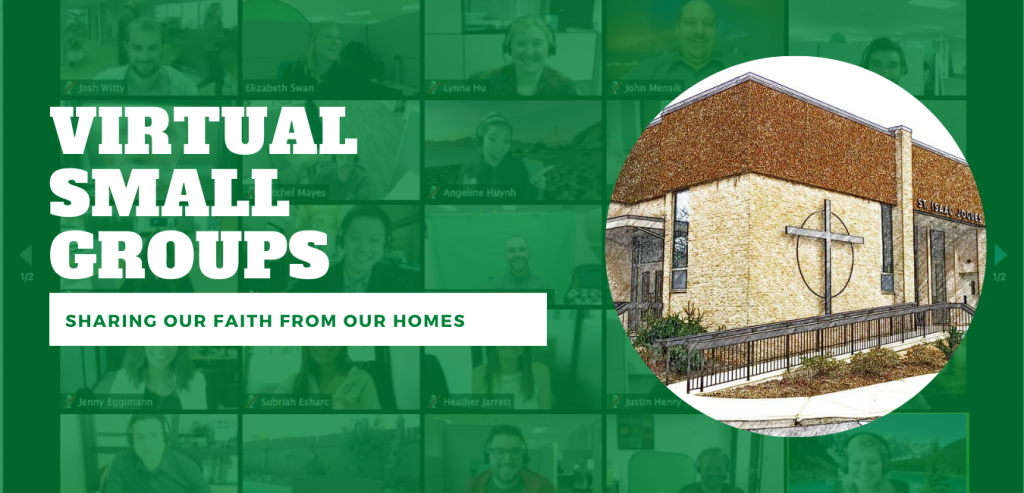 During the pandemic, we began to offer small groups for different groups of parishioners.  These groups meet throughout the week and discuss different topics and reflections based on the coming week's readings.
Reflection Questions for the Week:
Gospel Reading
Mark 1:29-39
In this Sunday's Gospel, Mark 1:29-39, we learn that Jesus heals Simon's mother-in-law and many other people. We also see Jesus retreat to pray and then show that His purpose in coming was to teach and save.
What a wonderful example for us. Let's start with the pray part of this Gospel. Jesus often retreats to pray.
Do we have a designated space in our home to retreat and pray? If so, share what yours looks like and what materials you have in your space.
Do we use this space often? Do we use it to rejuvenate us to act?
The other parts of this Gospel are fed by the practice of prayer.
Jesus shows us how he heals and preaches to others. What can we learn from this. First, remember that everything flows from prayer. If we are strengthened by prayer we will be able to preach the Good News to our friends and family, which is a saving act. We can follow Jesus by sharing and helping others.
If someone asks you what your faith is about, can you answer?
If someone comes to you lost, can you meet them where they are and accompany them towards Christ?
Are you able to articulate God's saving Grace? ( it's not easy!)
Jessica Schlee – 410-661-4888